The Coronavirus (COVID-19) continues to cause concern for people around the world, including job seekers. For this reason, the following tips and resources have been provided, so you can locate and connect with districts that are actively hiring during this time.
Click a hyperlink below to jump to that topic:
Creating and Saving a Search
Let's first focus our attention on how you can effectively search for jobs. K12JobSpot provides filter options within the job search section to help you narrow search results, and these filters can be saved, as needed, for later use. You can also choose to be notified when new jobs are posted that match your saved search criteria.

Receiving and Viewing Invitations
To support virtual mandates, employers can send invitations directly through K12JobSpot. This means you can proactively receive and respond to these through the "Messages" section of your application.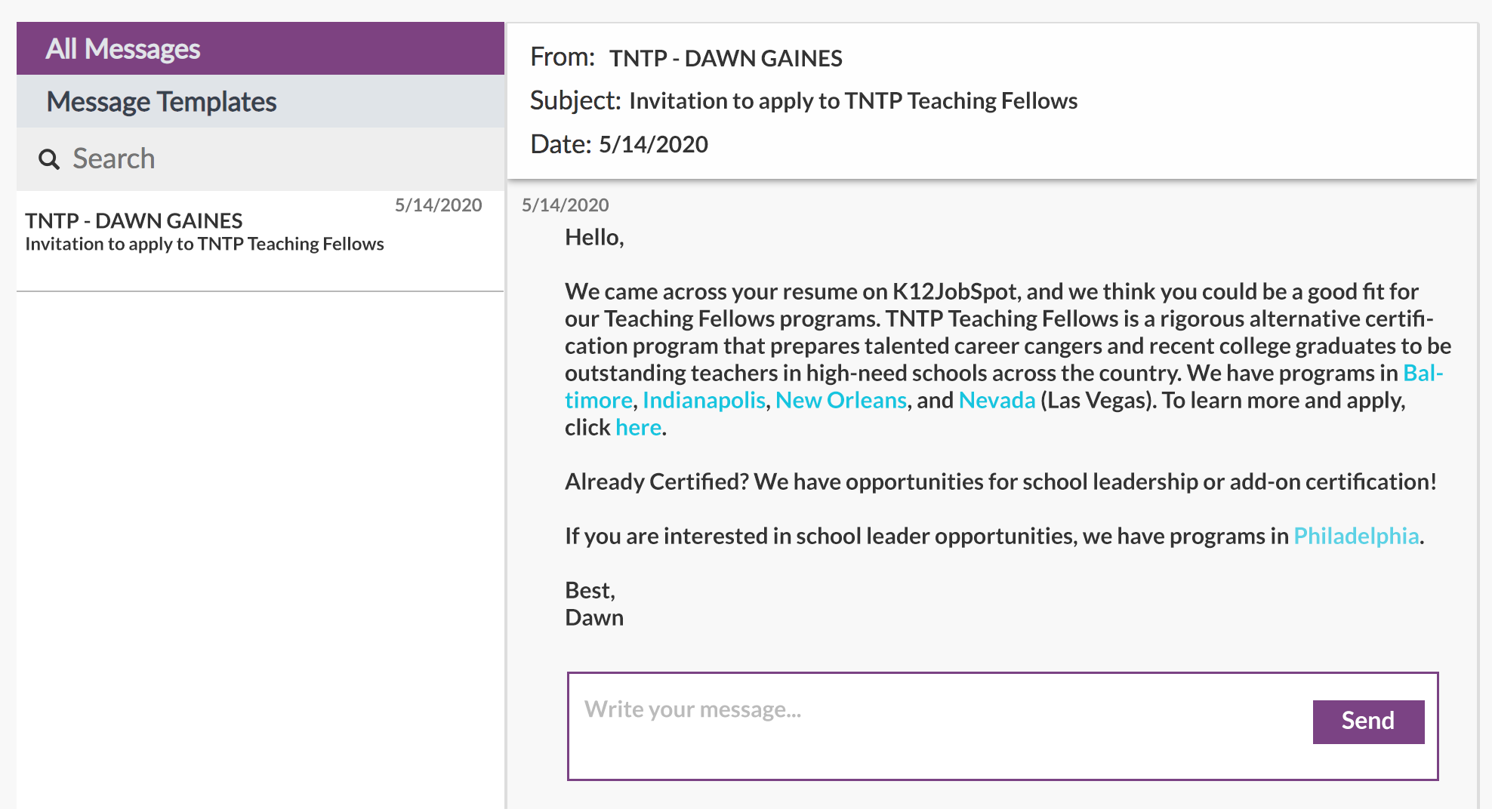 Events and Announcements
It is difficult to stay updated when working at a distance, but the Events and Announcements page can help! Schools use this page to post important notifications on the K12JobSpot site, including new job opportunities and virtual job fairs, so be sure to monitor this page for any updates.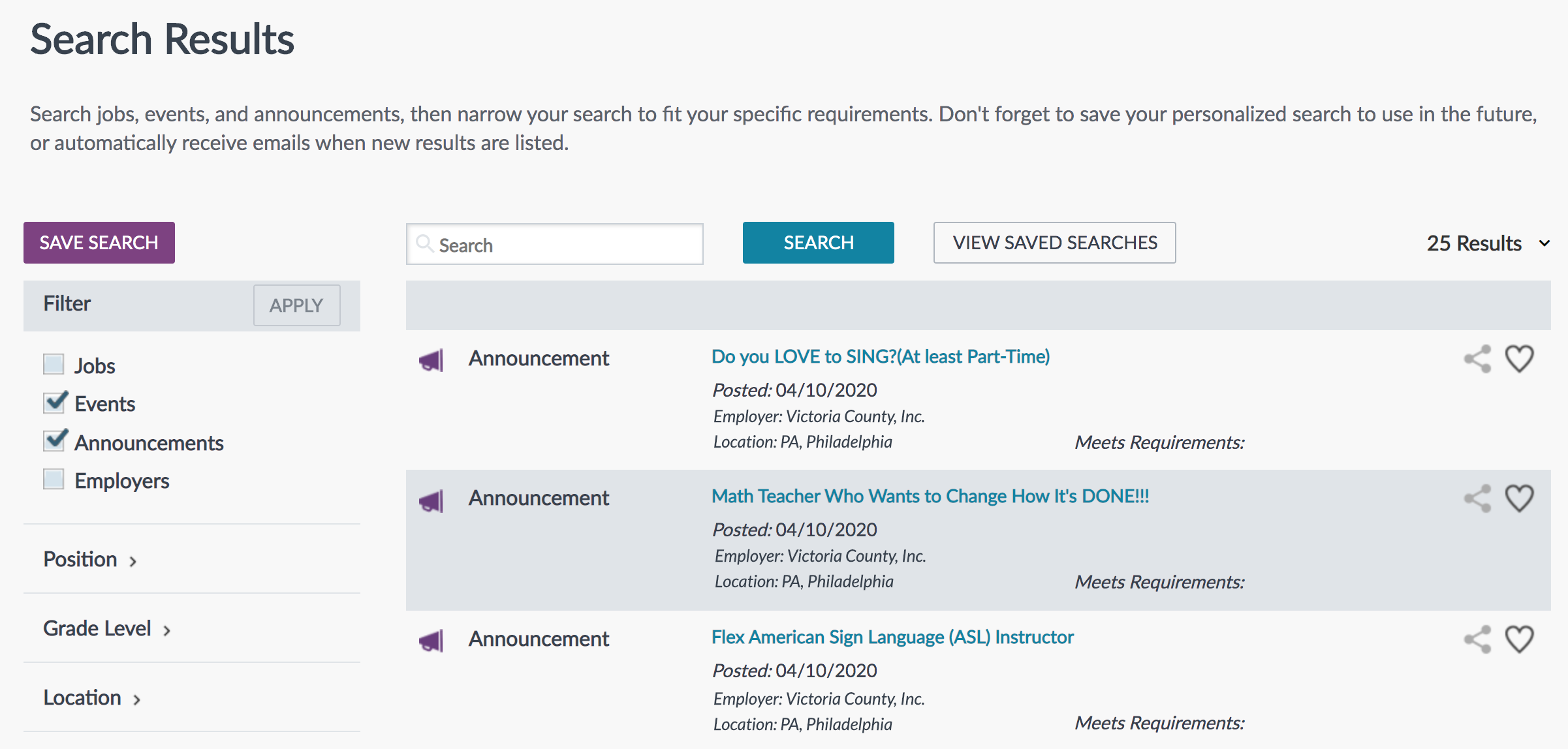 Resume Visibility
Districts are always looking for viable candidates, so it is important to make sure your information remains visible to potential employers! These settings can be managed within the Resume Visibility page. 

Viewing/Sorting Job Postings
You want to know what employers are posting jobs right now, and K12JobSpot strives to provide you with the most recent, up-to-date job results. With this in mind, you will see job postings in one of two ways, based on the scenario.
As a general rule, you will see all job postings based on when they were posted (i.e. most recent date first) unless you apply filters, in which case jobs will appear based on their relevancy to your search. Keep this in mind as you view and sort your postings!