Once you set up your profile, you make your information visible to employers. This visibility can be set in one of two ways.
As a first option, click on Set your job preferences to be visible to employers on your Homeroom page.

Or, as an alternate option, select "Profile Visibility" from the Profile drop-down.

Either selection will open the Visibility page.
From here, you can make selections for the employer type, grade levels, position type, and locations that interest you.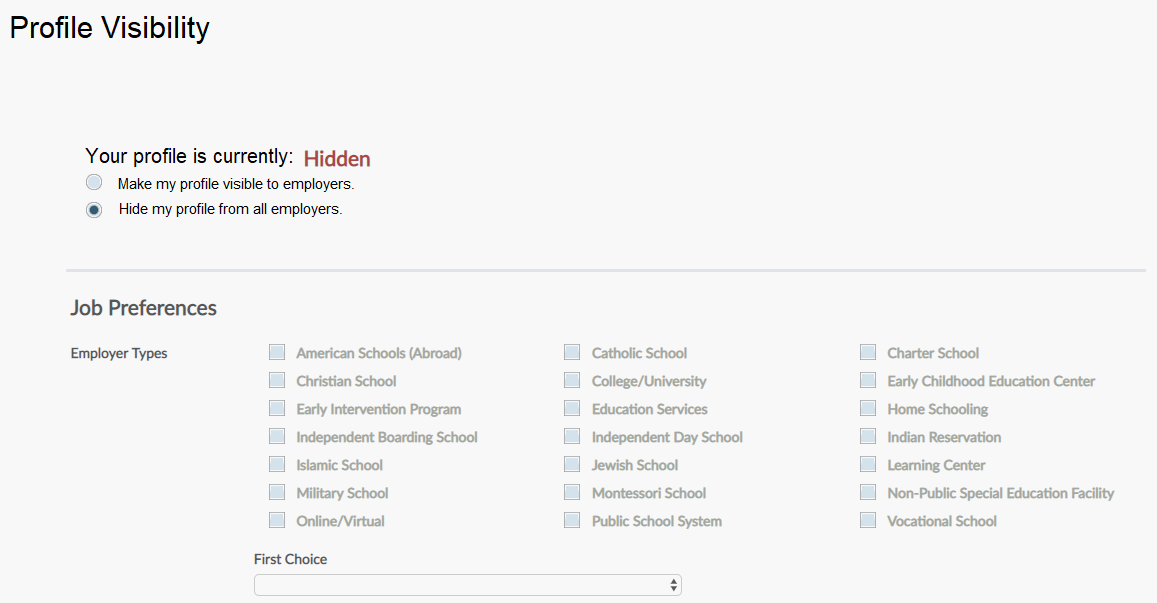 Once you are finished, click on the Save button at the bottom of the page.