While we recommend that users first create a free account and then search for jobs through that account, you can still perform a public search of jobs via the K12JobSpot homepage.
Just keep in mind, you will need to create a free account if you wish to apply for a job.
To perform a public search, click on Jobs at the top of the homepage or enter keywords in the search box at the center of the page and include a location. Then, click Search.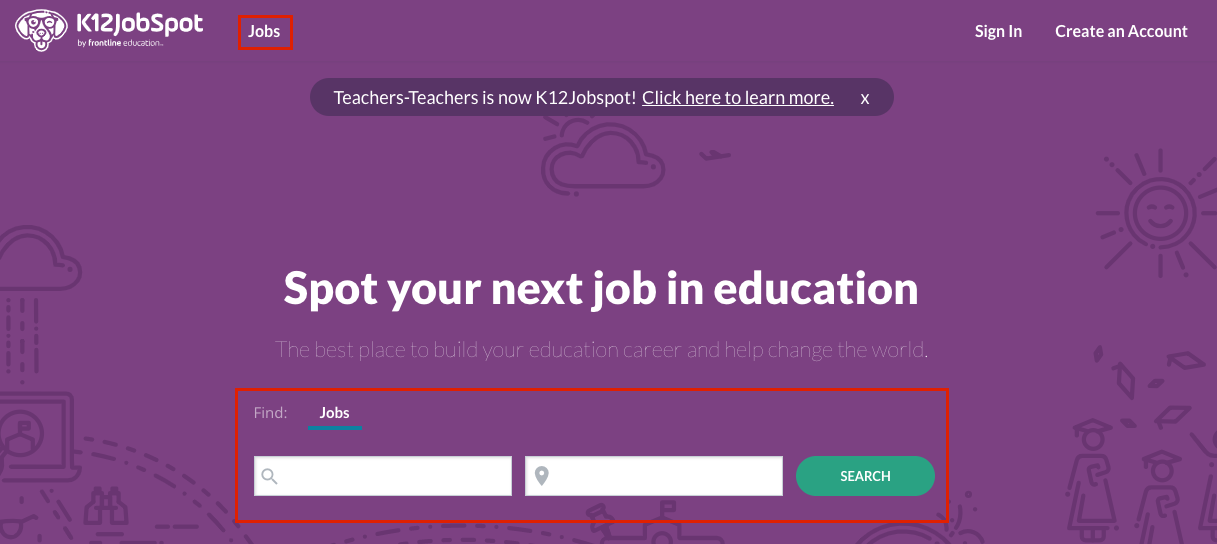 Note that the system will list your recent entries beneath the search box, and you can make a selection from this list to re-visit a previous entry.

Once a search is made, you will see a list of job postings on the left side of the page and details related to a selected posting on the right.

(Keep in mind that you can further narrow your search results by selecting the "Grade Level" and "Job Type" filters above your search results.)

Job and Employer Information
When viewing jobs, you will see the job description, requirements, and employer information for the position you selected.

Click on the Visit Page link to view additional details regarding the job posting. This information includes a map of the employer's location and employer statistics.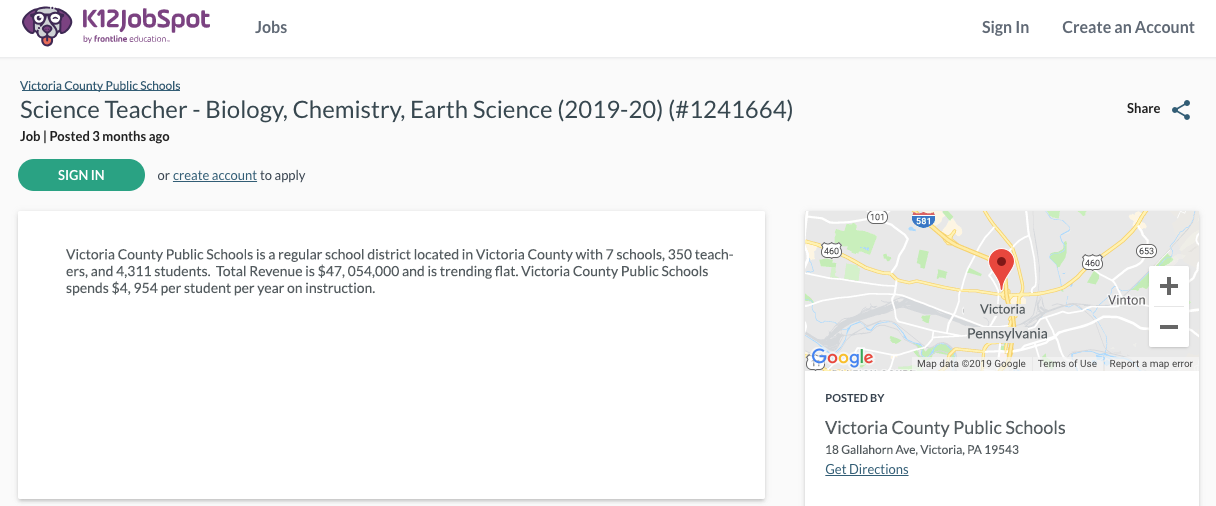 If you already have a K12JobSpot account and want to apply, click on the Sign In button within that posting. Or, if you are a new user, select the Create Account link to create a free K12JobSpot account.

After logging in, the position you viewed will be located in the "Favorites" section of your account, and you can proceed to apply for the job by selecting the posting from there.