K12JobSpot lists the available jobs you see by either the date posted (default) or by the filter used in a job search. You can reference examples for each of these in the sections below.
Date Posted (Default)
As a default rule, the system organizes job postings based on when the job was posted. (This becomes reflected in your account and on the homepage where jobs can be viewed.) 
The following example shows how jobs appear based on the date they were posted. Note how numerous jobs were posted today, i.e. April 22nd, so you see a full listing of these jobs first.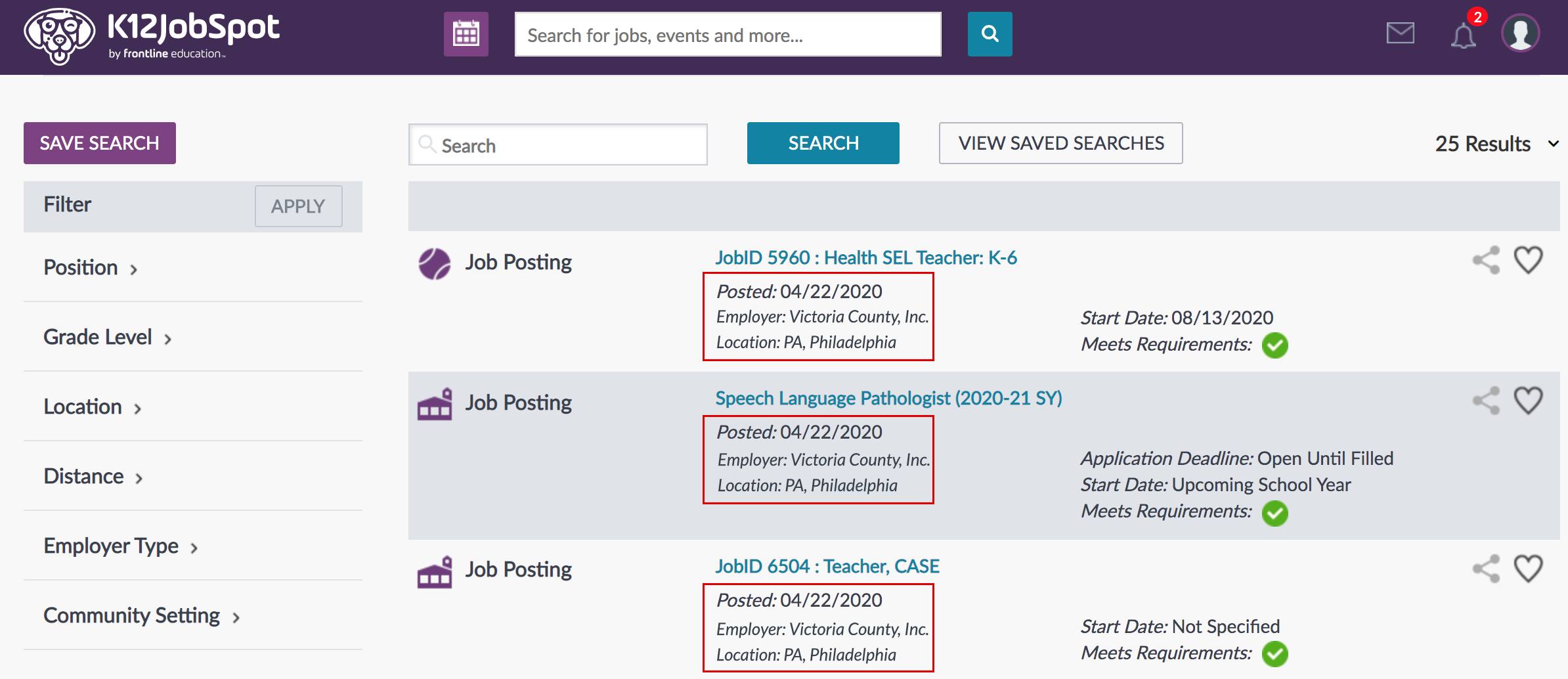 Filter Criteria
When using the job search (Jobs > Job Search), you can use the filters on the left side of the page as well as the search bar to narrow your results. The jobs displayed in your search using filters and/or a keyword will return with the most relevant positions appearing first.
As an example, the filter option of "Coach/Trainer" has been selected, and the job list has removed multiple results. You can now only see jobs based on that Coach filter.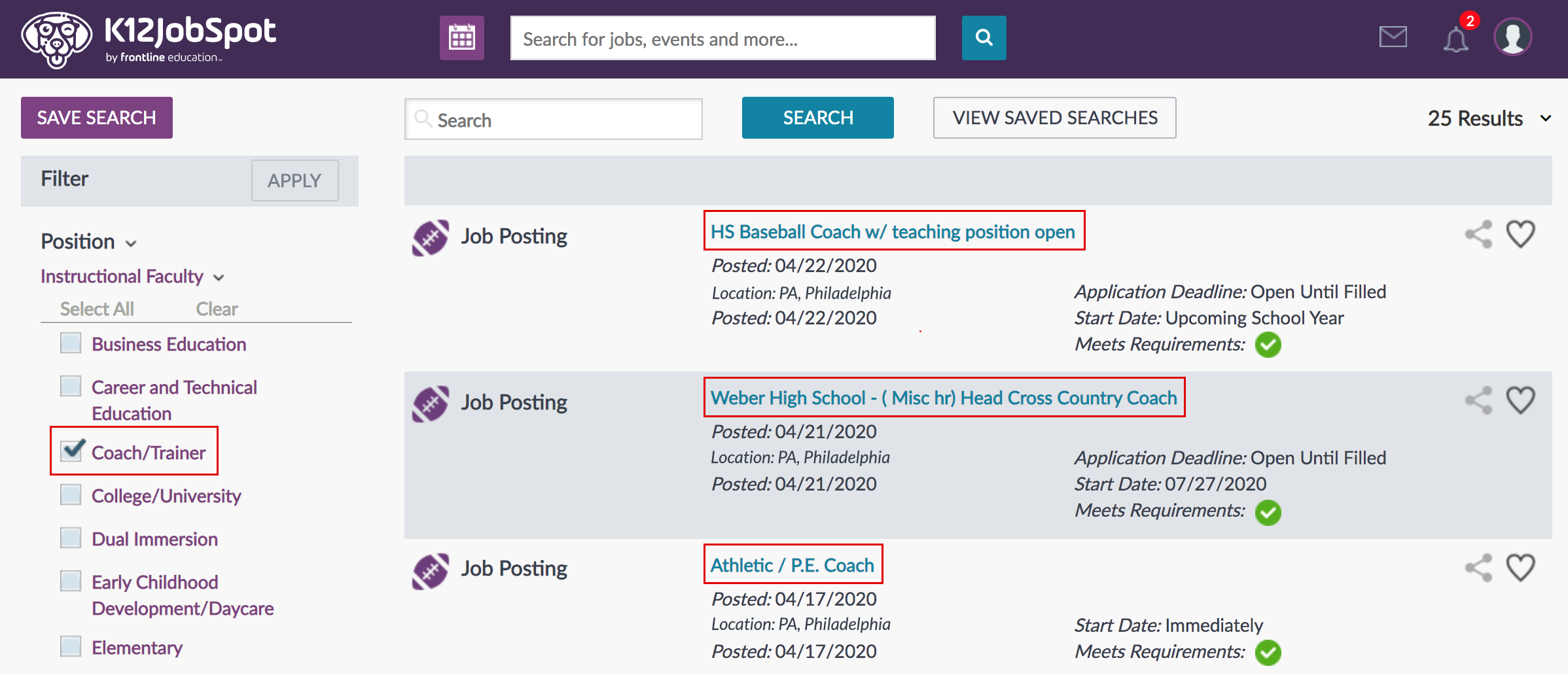 This means that as a general rule, you will see job postings based on when they were posted unless you apply filters, in which case jobs will appear based on their relevancy to your search. (You cannot filter jobs on the homepage, so any jobs that appear there will always be listed in order of the date they were posted.)