You can choose what types of messages you would like to receive from our service. To determine these settings, click on the picture icon in the top right corner of your application and choose Settings from the drop-down menu.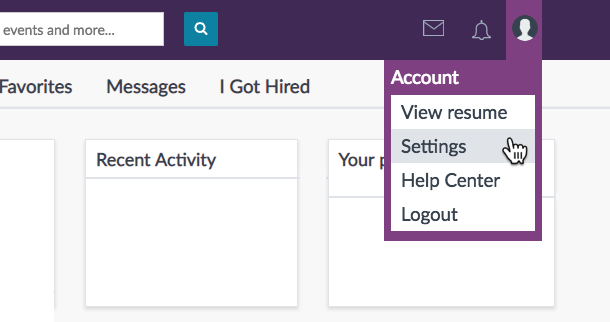 On the left side of the page, choose Preferences. This selection will allow you to see what types of emails you can turn on or off.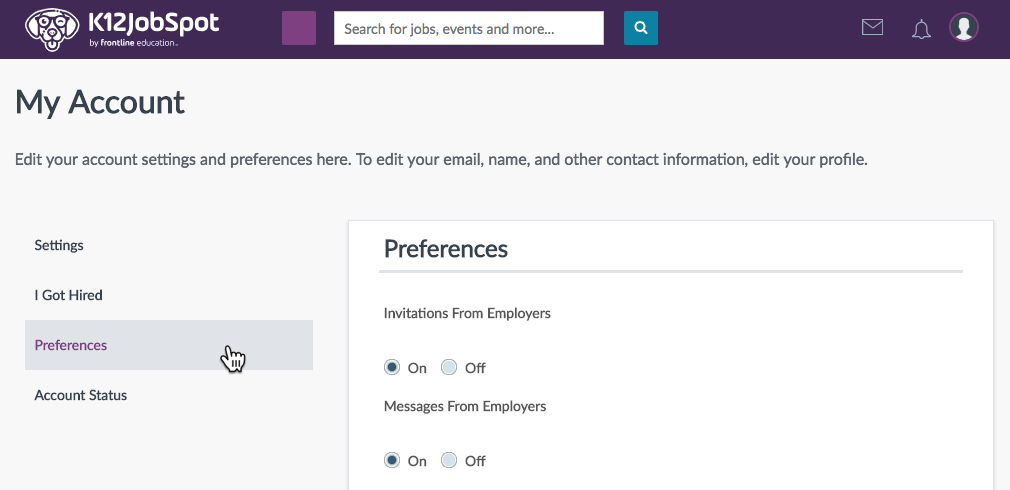 Click the applicable radio buttons under each message type to determine your communication settings.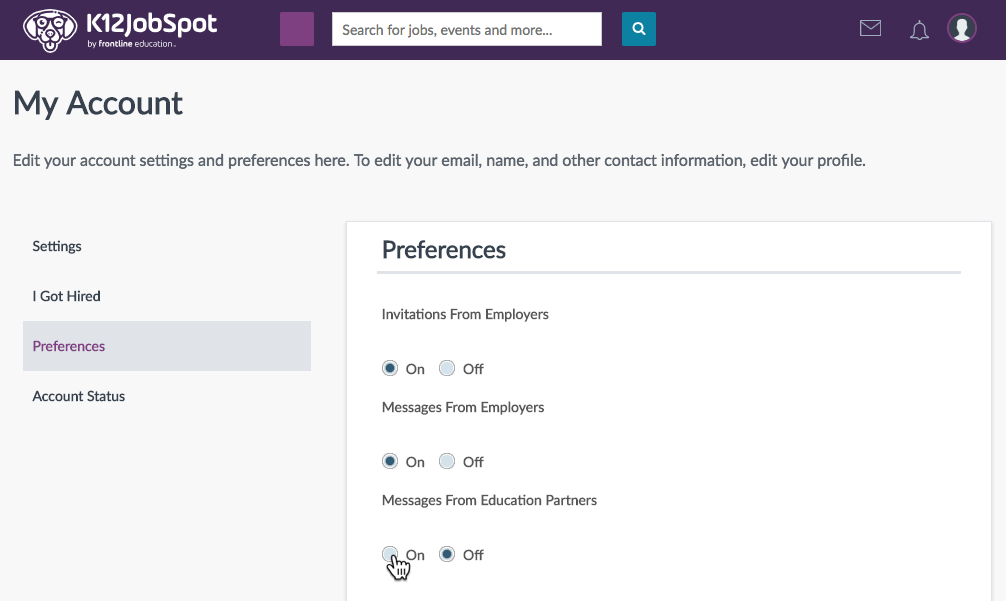 After you are finished, click the Change Preferences button at the bottom of the page.