K12JobSpot provides two alternate places to view district events and announcements. This article outlines the external k12JobSpot homepage where you can search for jobs, districts, and/or locations and select a school's link to view district-specific announcements.
Pro Tip
You can also log in and reference
the general Events/Announcements page on the "Homeroom" tab
. From here, the "View More" link provides
comprehensive listing of all scheduled events and announcements that schools have posted on the K12JobSpot site
(as outlined
here
).
---
To follow this article's walkthrough, access the k12JobSpot website and enter a search term for a job, district, and/or location.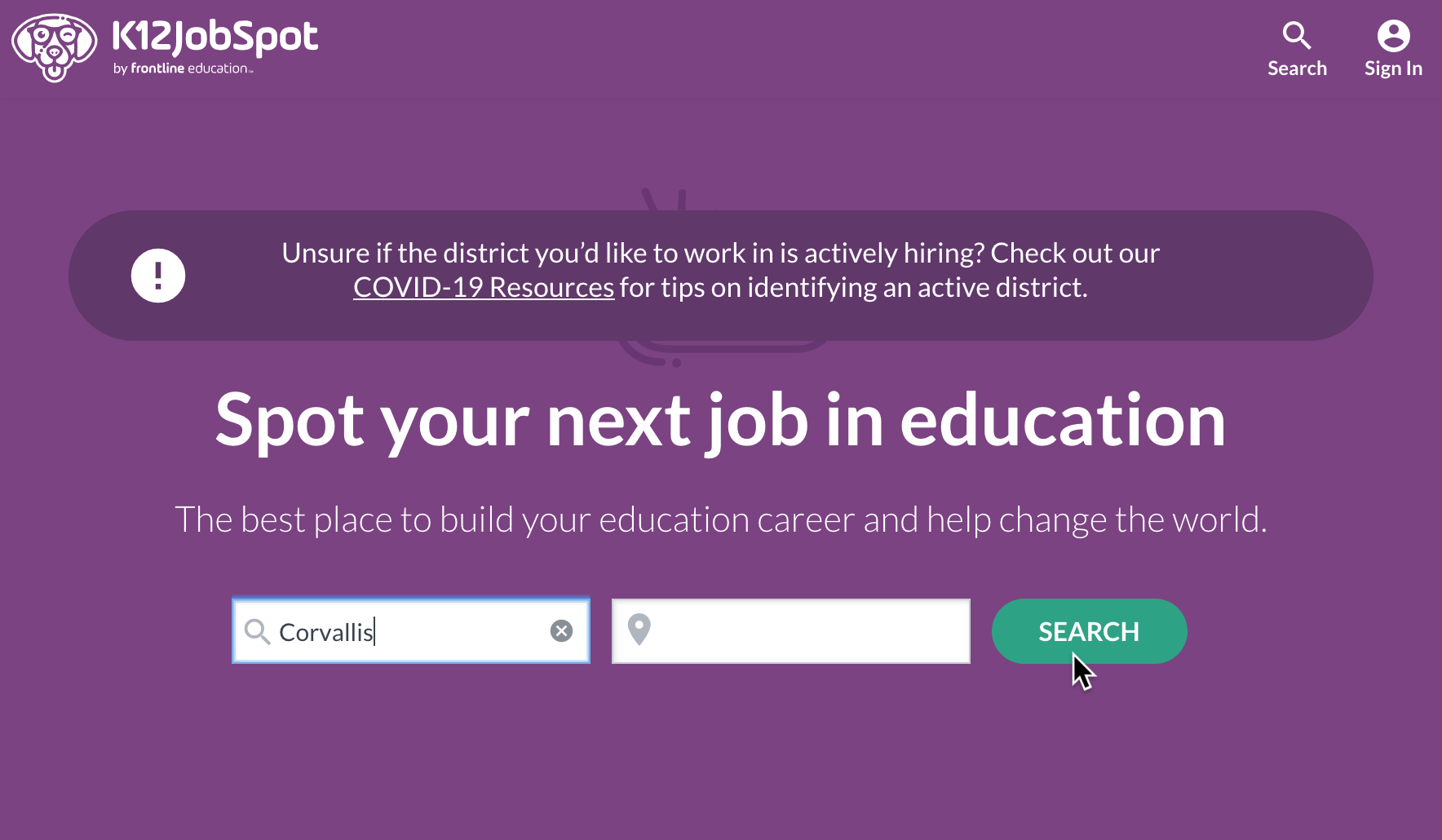 Each result will include a link with the name of the district. Click this district link to access any events or announcements that the district may have listed on the site.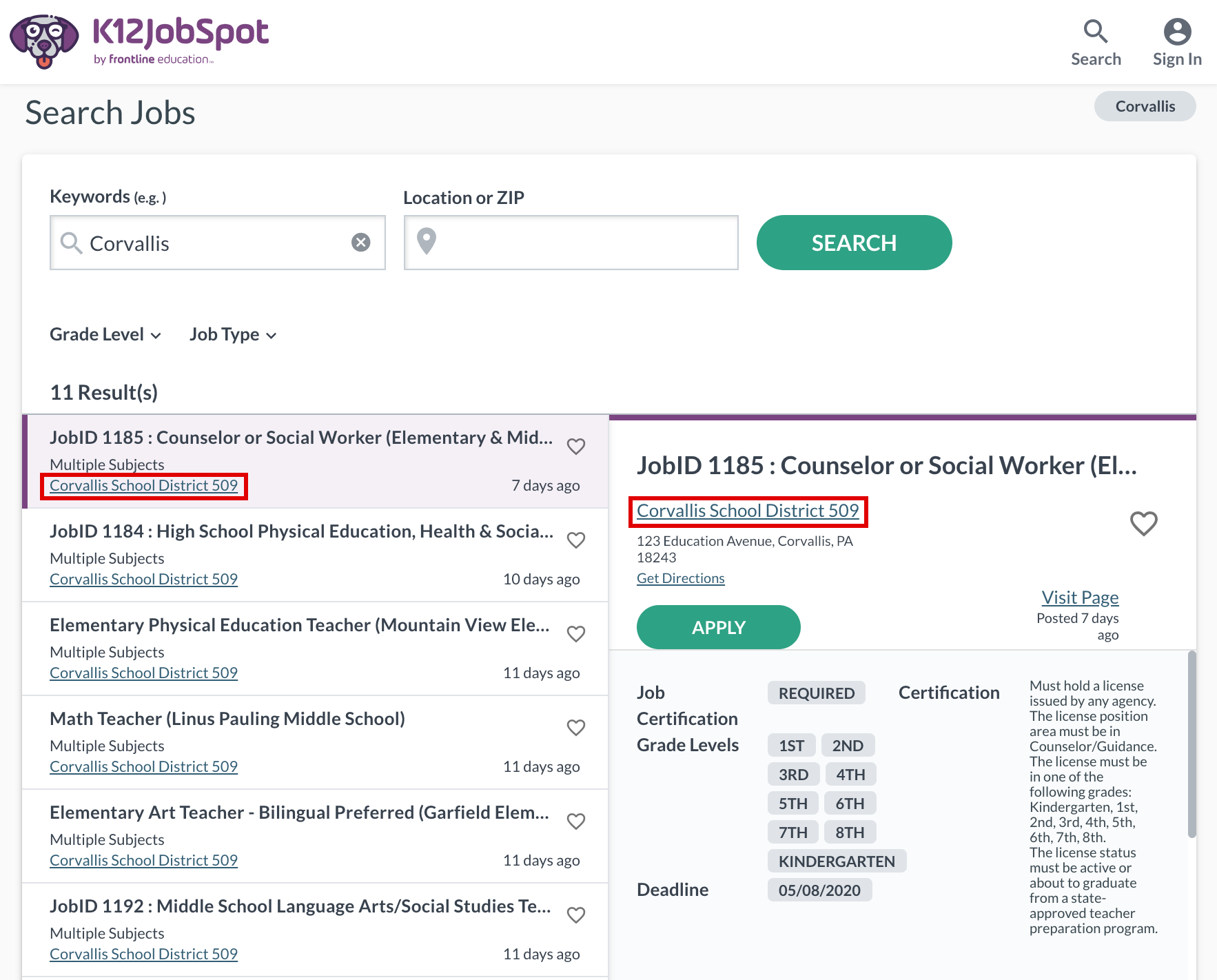 Once selected, you will see an Events and Announcements section at the bottom right side of the page. Click a link to view additional details.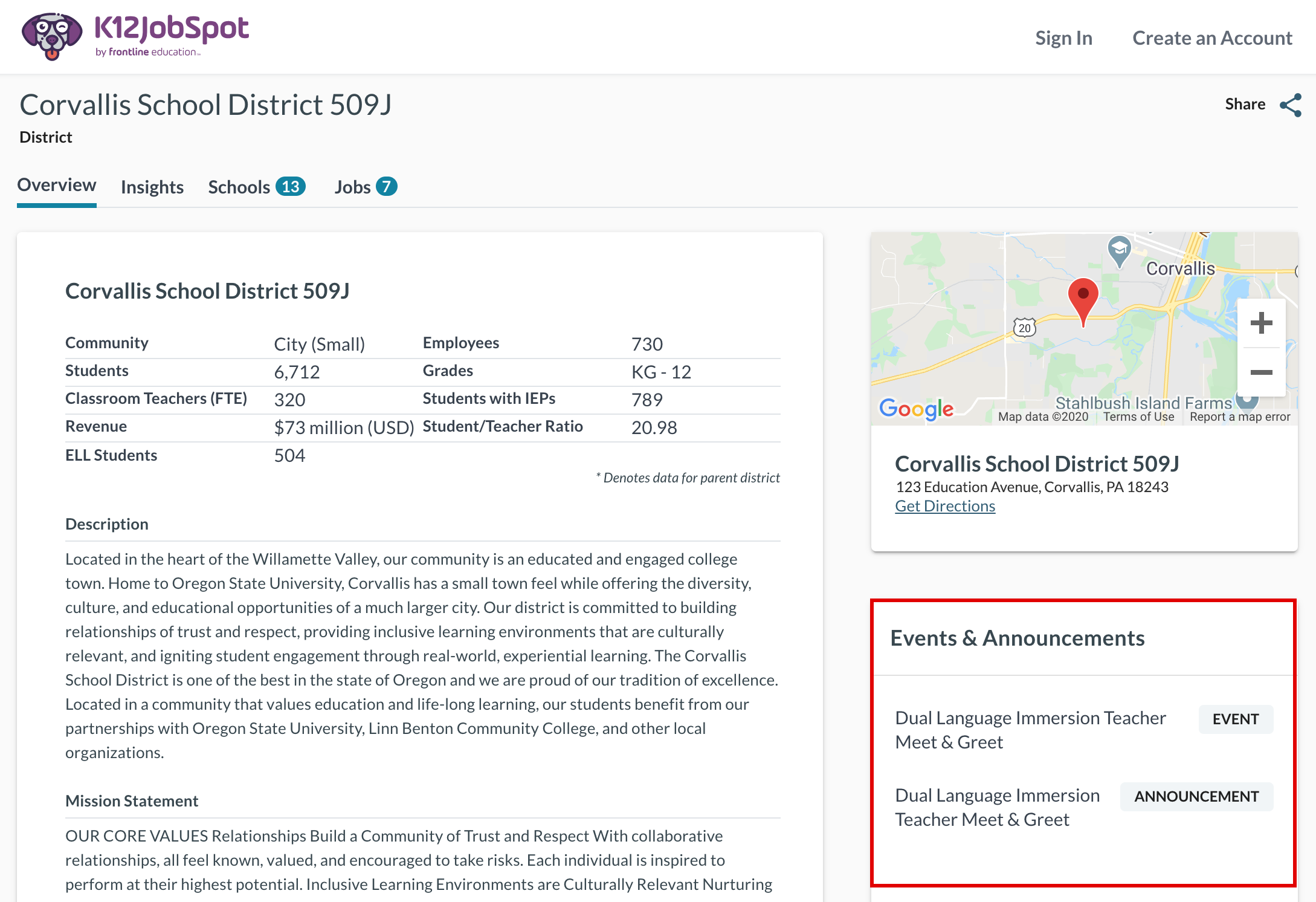 This will open a new page where you will see a link to view additional details (e.g. "Register," "More Information," etc.). By selecting this option, the system will prompt you to sign in or create an account.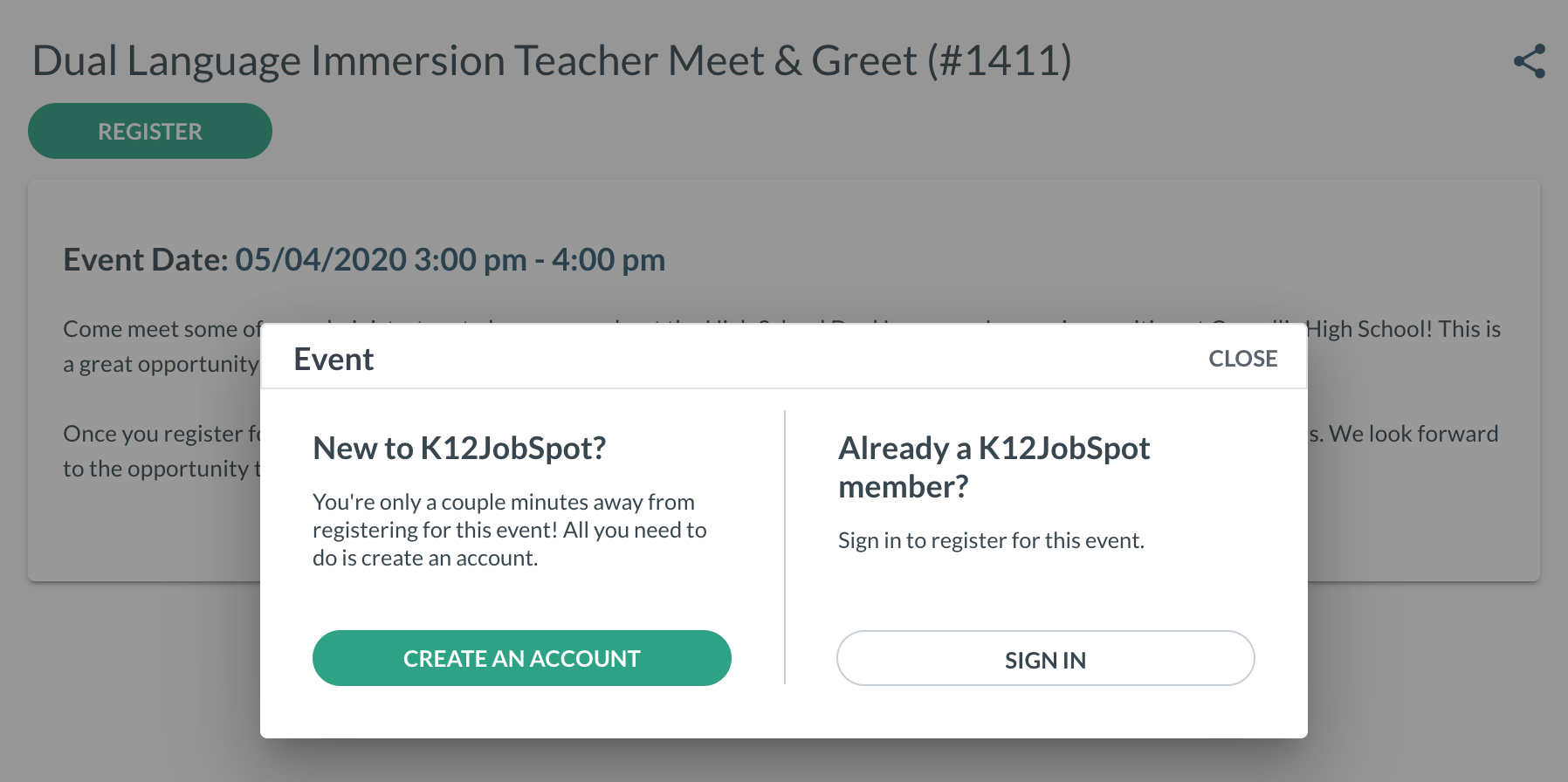 Once signed in, you can view the details and/or complete the steps in relation to this event or announcement.